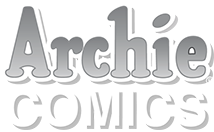 What Our Publishers Are Saying
Partnering with Penguin Random House was one of the best decisions Archie has ever made. Their worldwide reach, professionalism, insight, and experience in the book market and beyond have proven essential in the growth of our company...
Jon Goldwater, CEO, Archie Comics

What Our Publishers Are Saying
We're delighted with our move to PRHPS. Their professionalism, efficiency, and speed to market are extraordinary, and we've found them to be dedicated and enthusiastic in their representation of our books.
Helene Atwan, Director, Beacon Press

What Our Publishers Are Saying
Berrett-Koehler Publishers expected to generate increased sales of our titles by moving our trade distribution to Penguin Random House Publisher Services, and that has already happened in our first year of PRHPS distribution.
Steve Piersanti, President, Berrett-Koehler

What Our Publishers Are Saying
Working with PRHPS has changed our lives. We can concentrate our efforts on developing, marketing, and selling books without having to deal with customer service, shipping, or collection problems. 
Mary Ann Sabia, Vice President & Publisher , Charlesbridge

What Our Publishers Are Saying
I'm happier every day about the decision I made to work with PRH. Our sales are booming and the level of efficiency is staggering. And I mean that.
Mike Richardson, President and Publisher, Dark Horse Comics

What Our Publishers Are Saying
We've worked closely with the sales force on a number of special projects, from launching a new product category to digging into our backlist, and have received strong support in all cases and steadily grown our trade sales. 
Lisa Thomas, Publisher & Editorial Director, National Geographic

What Our Publishers Are Saying
It's the best of both worlds: we are an independent publisher making all of our own business decisions, and we have the benefit of a well-oiled sales and distribution team to help get our books into the marketplace worldwide.
Janet Levin, Senior Director of Sales & Distribution, North Atlantic Books

What Our Publishers Are Saying
Our collaboration with PRHPS has allowed Quirk to focus on what we do best: create bold, unprecedented, beautifully designed and affordable books.
Brett Cohen, President & Publisher, Quirk Books

What Our Publishers Are Saying
Our relationship with Penguin Random House has made it possible for a reader to go into a bookstore of any size just about anywhere...and find just the right Shambhala book that can make a meaningful difference in their life.
Nikko Odiseos, President, Shambhala

What Our Publishers Are Saying
We honestly have the best of all worlds—the autonomy of an independent press coupled with the smarts and muscle of a publishing giant.
Bronwen Hruska, Publisher , Soho Press

What Our Publishers Are Saying
Their around-the-clock attention, relentless and innovative hard work, and whip-smart advice has been priceless and regularly reminds us how exciting making books can be.
Dennis Johnson, Publisher, Melville House